Children's First Aid Mini Medic Training in Lancaster
This 3 hour course aims to give children from the ages of 8 to 11 a basic introduction to "First Aid". There will be no confusing terminology used, no testing (although this is an option if you wish) and the children get a certificate of attendance along with a mini-medics pack!
The mini-medics pack includes a:
24 page "First Aid for Children" book
Mini-medic certificate of attendance
4-page worksheet
Syringe pen.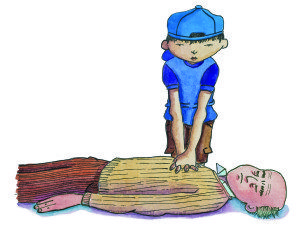 The Syllabus has a range of subjects including:
What is First Aid?
First Aid Kits
Recovery position
Choking
Safety, communications and contacting the emergency services
DR ABC
Resuscitation
Asthma
Wounds and bleeding
Shock
Each course can accommodate a maximum of 16 children.
The price is only £10 per child, up to a maximum of 16 per course.
To book, call today on 01524 389616 or fill out the form at the bottom of this page.