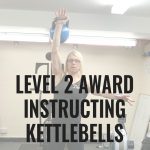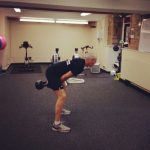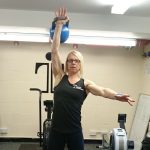 Level 2 Award in Instructing Kettlebells
£95.00 – £125.00
This course is also open to people without the required Level 2 qualifications, who want to gain kettlebell experience and knowledge. You can participate in this course but would not be put forward for any certification.
Entry Requirements
A suitable Level 2 Fitness Instructing qualification e.g. Active IQ Level 2 Certificate in Fitness Instructing
Some experience of kettlebell training is useful
The course requires physical exertion and individual participation is essential; therefore, a degree of physical fitness is necessary
There is also an element of communication (discussing, presenting, reading and writing) involved and Learners should have basic skills in communication pitched at level 2
Qualification Outline
Target Learners:
Adults (aged 16+) wishing to pursue a career in the health and fitness sector as a kettlebell instructor
Aim:
To train learners, who already have knowledge and skills in fitness instruction, to a professionally competent level to plan and deliver safe and effective kettlebell exercises and training sessions
To broaden the skills of fitness instructors to include instructing kettlebell sessions
Objectives:
To provide learners with the knowledge to be able to understand the principles of kettlebell instruction
To provide learners with the knowledge and skills to be able to instruct kettlebell classes
You will learn:
The history of kettlebells; How to use them; The benefits to the user; Safety considerations;
Contraindicated conditions; How to plan a kettlebell session
You will be assessed:
Preparing for a kettlebell session; demonstrating, coaching and providing alternatives, if needed;
During the course, delivering specific kettlebell exercises; by completing a self-evaluation form that will be marked.
Cost:
£125 – This covers the full instructor qualification.
£95 – This cost is for those who would like to take the course for the experience only and does not cover the qualification.