Friday 30 September, we had a fantastic day raising money for Macmillan Cancer Care. Our amazing members (and some amazing non-members) brought tones of super delicious home-made cakes – everything from Chocolate Orange Brownies to Salted Caramel Cake – and we served them up alongside a hot brew to the good people of Lancaster. We were joined by Urban Attic Design all morning, who kindly managed to snap some of the action (they are also the ones responsible for Neil being The Colonel on their NFC Cake!)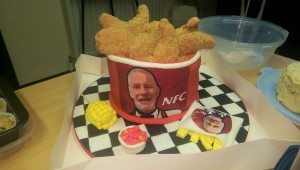 If you missed that fantastic event and fancy coming in to try our gym, join us for a free week and take part in some of our lively classes.
The event was a great opportunity to get to know new people and enjoy pigging out – all for a fantastic cause (so we don't feel too guilty about it). We would like to say a huge thank you to everybody who came along and made it a whopping success.We are unbelievably proud to announce that we managed to smash last year's total and raise a massive £458 for Macmillan Cancer Care! What an achievement!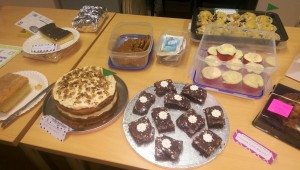 We love raising money for charity (check out our summer RLI fundraiser, here), and we are very grateful to all of our members for giving their time, money and effort (quite literally!) to help us fight back against cancer.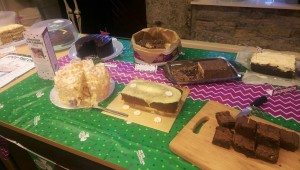 Here's to the next one! Stay tuned…