Every year we get our heads together and try to come up with a new TT challenge for charity. Over the past three years, we have helped raise over £600 for the RLI Children's Ward all thanks to you guys! This year, we will be celebrating Train Together's fourth year and we've decided to mix things up a little, supporting another charity which is close to our hearts… Alzheimer's Research UK ❤️

Over the years, we've tried to do as much as possible to raise money for charity, whether it's our FREE WEEK challenge for the RLI Children's Ward or our Macmillan Coffee mornings filled with tons of cake with a few exercise challenges thrown in for fun in aid of Macmillan Cancer Research. Talking of which, we are holding our next Macmillan Coffee Morning on Friday 29th September 2017! As well as copious amounts of cakes, were throwing in a little bit of 'Spin Bingo' too! Visit our Facebook page……. www.facebook.com/traintogetherlancaster/ for more information and like our Macmillan Event!


At Train Together, we love coming up with fun events for charity and this year is no different! Our 300km run, ride and row will be running from the 11th – 23rd September. We'll be throwing in a few challenge classes into our usual timetable to guarantee everyone gets a go at chipping away at some of the total distance! You'd be crazy to miss out! All we ask is that anyone taking part doesn't forget to throw in a small donation for Alzheimer's UK! AR UK are such a special charity and all monies raised will be a great help. They receive no government funding towards their research and solely depend on donations alone. With hard work and dedication, the donations we raise will contribute towards the first ever life changing dementia treatment by 2025.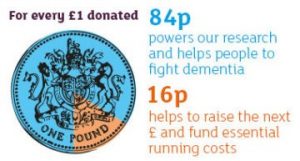 For more information on where our donations go read AR UK's 'promise to you'.
http://www.alzheimersresearchuk.org/about-us/our-organisation/our-promise-to-you/

We could not complete our 300km challenge without you- our amazing members. What do you have to do? If you have never been to Train Together before, sign up for your free week NOW! If you are an existing member, spread the word and invite people you know to come along. That's it! You'll be giving your friends the opportunity to trial everything the gym you love has to offer, with no catch. It doesn't even matter if they don't sign up for anything… We just need as many active free weekers and kind fitness volunteers as possible to reach our target (although it would be nice to see some new faces become regular gym-goers!). If you want some more information on joining us, please visit our free week page, here.
The 300km Challenge will commence on 11th September – 23rd September. So get involved and get inviting!