We are first in the queue when it comes to praising the benefits of keeping fit. We are also really good at telling you how amazing Train Together gym is. But hearing it just from us probably isn't very useful and we actually agree with you. Any gym can tell you how great they are, but only some can actually show you.
This week we have put together a mini 'Look at me now!' series, documenting the unique journeys of some of our inspirational clients and how far they've come to reach their own fitness goals. We hope that these fitness transformations will inspire you to kick-start your journey – and don't forget to visit our testimonial page for more real-life stories.
Chris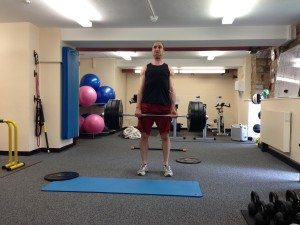 Chris joined us back in 2014 with the aim of improving strength and overall fitness.
At Train Together he has so far had some impressive Personal Best Achievements:
• His Bench Press was 115Kg, it's now 120Kg
• Deadlift was 120Kg, now 181Kg
• Squat was 90Kg, now 120Kg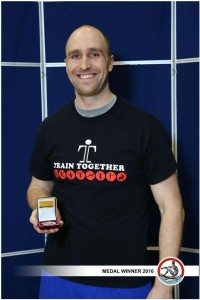 Chris is also our TT champion rower, since starting he has knocked 5 seconds off his 500 meter row, from 1.27.1 minutes to an impressive 1.22.1 minutes. This fantastic achievement won him second place in the English Indoor Rowing Championship (just 0.8 seconds behind 1st place) last weekend! He also came 5th for the 2000m row – at the start achieving 7m20s and now rowing the full length in just 6m38.9s – we're very proud!
"I have been training consistently for quite a while (since I was 18) but in the short time I have been at Train Together, the results I have achieved have far exceeded anything else I have in the past – and this includes 10 years of strength and conditioning for American Football!"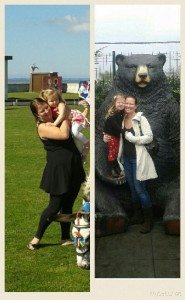 Emma
Emma gives new meaning to the word 'success'. She has absolutely flipped her entire attitude on getting fit and healthy, helping her to lose more weight than she thought possible! She looks and feels fantastic – and her confidence radiates every time we see her.
"I have never really enjoyed doing exercise until I started at Train Together, but with the help of the amazing instructors and fantastic classes I am now hooked and love every session. As a bonus I have also lost 3 and a half stone and 3 dress sizes!"
It's no wonder she won Member of the Month for January 2016 – we couldn't be more proud of her! We have loved training her throughout her exciting journey and can't wait to see what's next in store!
Sophie
What a transformation! This is the direct result of dedication, determination and hard work. From the start, Sophie has jumped in head first and given it her all. She has witnessed some amazing results in terms of overall fitness and now she feels healthier, happier and is looking amazing – we are really proud of Sophie and we know things will only get better!
"I've lost two and a half stone now in a year so I've lost it slowly. Train Together has been the best thing I've done in a long time – so thank you all! Love this gym and it's so friendly!"
Rose
Rose is one of our favourite fitness transformations. Her goal was all about improving her health, and we are so proud of her for doing just that!
"My blood sugar levels were borderline diabetic and I was feeling hopeless about it. The staff at Train Together gave me the information I needed along with some gentle support and encouragement but, crucially for me, no pressure. I am happy to report that my levels are now well within the 'normal' range."
Joedie
This is Joedie's first review of us back in January 2014: "First time at train together tonight. Was BRILLIANT! Will be returning. Really enjoyed, went at a steady pace and didn't feel any negative vibes from the trainer when I needed a rest! (Very different from other gyms I have experienced). Plus my mum loved it! She has never been to a gym but said she will be returning the next day. Love the small groups"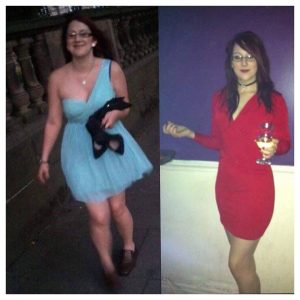 2 years later and look at her now!
"A year and a half ago I was size 14 (85kg), depressed and stressed. Today I am size 10 (71kg), happy and full of enthusiasm for my future. I have now been at train together for over a year (I think), and I actually LOVE IT! Words I thought I would never use for a gym. The routines are great (personal favourites: kettlebells, classy core, total toning, strength and conditioning), 30-40mins per day I try to do with the occasional extra added bike session (another favourite of mine to think and de-stress). I have a very busy lifestyle, especially being a permanent night worker but I always try my best to find time for the gym. Very supportive team and have helped me overcome many mental barriers through the use of exercise."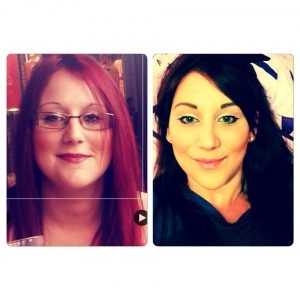 She is an inspiration to us all. She has lost over 2 stone last year alone, which has only spurred her on to keep going. She joined us on our free week deal and after just one class she knew she had found the right place. She is a wonderful addition to our TT Team and we feel very honoured to have been a big part of her fantastic journey.